Black rose nails with rhinestones
Ne znam za vas, ali kad se meni neki lak baš jako, jako svidi nastojim ga iskoristiti i iznositi maksimalno. Istina, za koji dan mi dosadi gledati jednu te istu manikuru, no zato uvijek postoji mogućnost nadogradnje. Tako je nastala i današnja manikura, i to zahvaljujući
cvjetnoj BornPretty pločici BPL-024 koju sam osvojila u jednom od njihovih darivanja.
Pečatiranje nije išlo baš glatko, ali budući da sam zapela za jedan određeni uzorak (točnije, ovaj skroz prvi), nisam odustala sve dok nisam uspjela realizirati ono što sam si zacrtala na samom početku. Izgleda da se upornost tu i tamo ipak isplati. Trebala bi ja to malo češće prakticirati u životu. :D Inače, uzorci se prenose
sasvim ok
, samo što ima dana kad meni jednostavno niš ne ide od ruke
. Kažem to u slučaju da vas je uplašila fotka koju sam neki dan objavila na fejsu. Dakle, s pločicom je sve u redu. ;)
Uz uzorak ruže, na nokte sam dodala i crne cirkone. Ovi veći su s BornPretty shopa (
link
), a manji su s eBaya (
link
). Sve u svemu, meni se sviđa ova koraljno-crna kombinacija, a vama?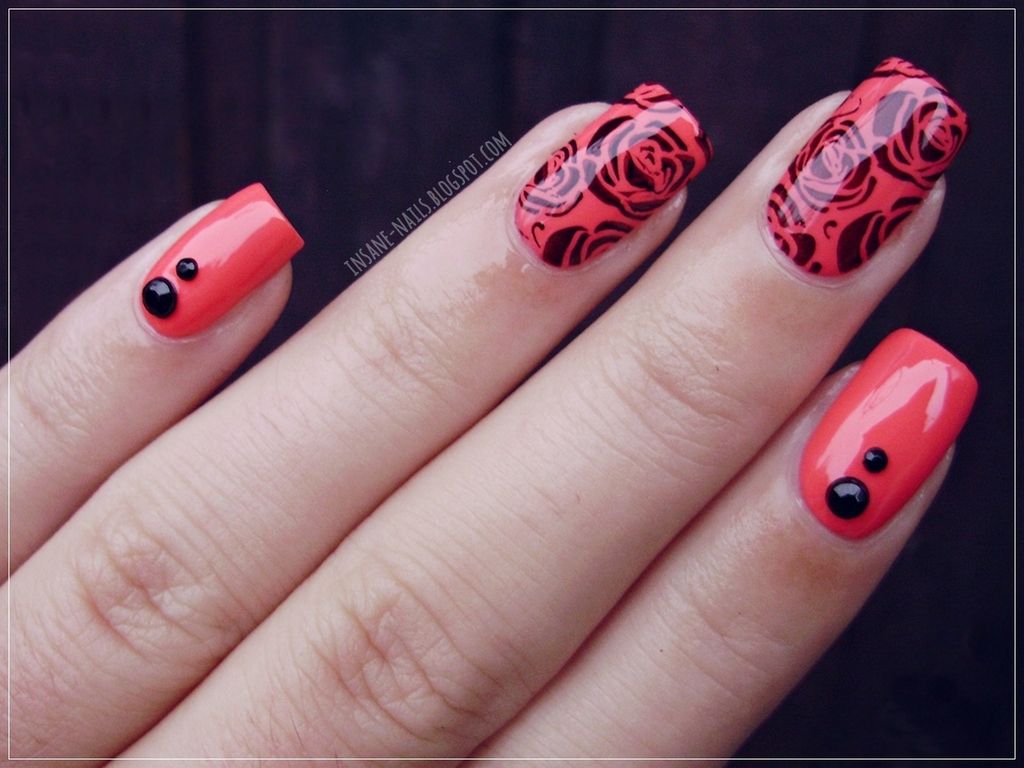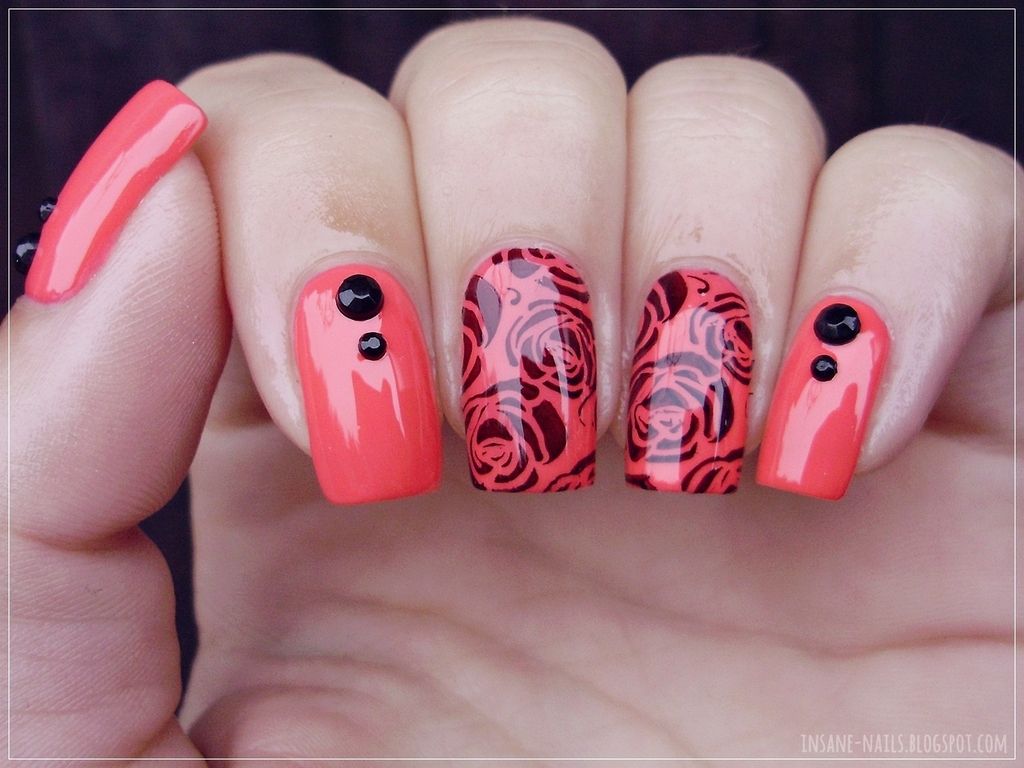 Eveline 8in1 (base coat)
Catrice 39 Black To The Routes (black)
Essence BTGN (top coat)
Ukoliko odlučite naručiti nešto s
BornPretty
shopa, svakako iskoristite moj kod
TCX31
kako biste ostvarili 10% popusta.
Do sljedećeg posta! :)